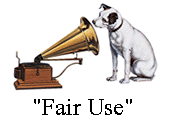 Velvet voice? Okay, maybe crushed velvet.
My mama always said I had a face for radio. Actually, she didn't, but I like that joke so much I tell it every chance I get. WDXU, Duke University's college radio station, sent out a message asking for DJ's. They said they'd consider anyone. Since "Anyone" is my middle name, I went over and auditioned. Strangely enough. I ended up with a spot. I did that for almost a decade, with mixed results.
Not content to let things rest there, I auditioned for a job as an Audio Describer. What's that? It's a person who describes the pertinent visual details of film, video, theater, and other types of art to the blind or partially sighted. For a while, I did description (and it was a heck of a lot of fun), but in the end, it was one to many side projects to be doing.
Using my voice as a hobby is on hiatus while I decide what I want to do with it